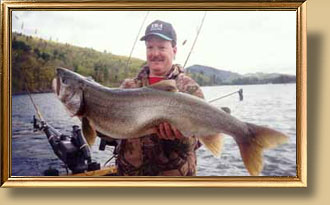 Fishtails Inn Directions
From boat dock (Dock Road Hague) go approx 1/2 mile and turn left on Rt-8.
Go approx 1.2 miles and turn right on West Hague Road (New Firehouse on Corner)
Go approx 1.3 miles and Cabin is on right ( Log Style/ Green Trim and fish on mailbox)
Contact Justy-Joe
Please call us:
Toll Free:877-249-7472
OR...
E-mail Capt Joe by clicking below!
cappyjoe1@gmail.com
Lake George Directions
Take Exit 24 Adirondack Northway (I-87).
Take a right at end of ramp stop signs on to County Route 11- East
Take County Route 11 to end ( approx 4 miles)
Turn left on 9N at end of county Route 11 and proceed to Hague (approx 25 minutes)
Proceed to Hague and Look for Hague Motel on Right...
NOTE: WE ARE ON DOCK ROAD APPROXIMATELY 150-YARDS SOUTH OF HAGUE MOTEL!
PULL A U-TURN IN HAGUE MOTEL PARKING LOT AND BEGIN LOOKING FOR DOCK ROAD
We will meet you on Dock Road - ( town dock is on dock road and this is where we meet!)
NOTE NOTE NOTE!!! For those with GPS punch in : 1 Dock Road - Hague NY 12836
DO NOT PUNCH IN 6 Lakeview Rd as this is Capt Joe's Residence NOT pick up area !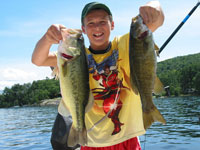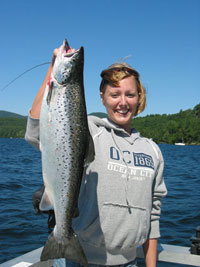 Captain Joe Greco
Captain Steve Yaw
Captain Joey Greco
CONTACT JUSTY JOE FISHING CHARTERS
TOLL-FREE AT: 877-249-7472
(518) 798-0336 | (239) 896-6635