An added bonus to fishing in Ft. Myers is the abundant wildlife that we routinely see. It is not uncommon to see dolphins, manatees and many species of beautiful birds on our excursions. Come spend a few hours on the water with us in a tropical paradise...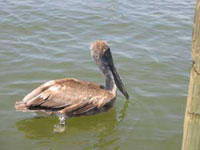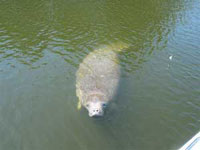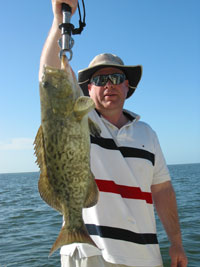 FT. MYERS FLORIDA FISHING with Fort Myers Fishing Adventures
CHECK OUT OUR FORT MYERS WEBSITE
www.fortmyerssportfishing.com
During the winter months, Justy-Joe Charters will be operating out of Ft. Myers Florida (AKA The City Of Palms), fishing for a variety of saltwater species. We offer a rather unique service in southwest Florida, in as much as we will be fishing offshore, near shore and in back bay waters. We are a family oriented fishing outfitter, always striving to make every single charter an exciting, fun experience for all ages.

If the weather permits, we will run well offshore in search of Grouper, Snapper, Barracuda, Amberjack, Kingfish and more. For those who prefer a trip nearer to shore, our part of the Gulf of Mexico is loaded with manmade reefs that are a short run from our dock. You never know what you are going to catch on our near shore excursions, as a variety of fish cruise our coastline throughout the winter months. On any given day, near shore catches include, spanish mackerel, blue runners, ladyfish, snapper, barracuda, as well as other species. Depending on bait patterns and water temperatures, we may also hook up with some grouper and king mackerel within a few miles from the beaches. If the wind is howling, we can try our luck at some Back Bay fishing, as the Ft. Myers area of Florida is renowned for some spectacular Snook and Redfish action.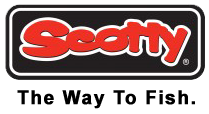 Capt. Joe has been a USCG Licensed Captain since 1991 and has years of experience taking people of all ages and from all walks of life fishing. If you are looking for a family oriented, fun-filled charter, look no farther, as this is what fishing with Justy-Joe Charters is all about. It is also noted that you will be fishing on very comfortable boats, loaded with the latest electronics. Capt. Joe is a pro-staff for several companies, including Scotty Downriggers, therefore, you can rest assured that you will be fishing with the finest equipment available today.

Book a trip with us and see why Southwest Florida has long been a favorite vacation destination for countless numbers of families. In addition to fantastic fishing opportunities, the Ft. Myers area has many other activities and attractions to make your stay exiting and interesting. The Ft. Myers area has some of the most beautiful beaches in the country and our area has over 50 golf courses. If you like to shop, put on some comfortable shoes, as there are literally thousands of shopping venues in the Ft. Myers area. If this is not enough, we have some of the finest restaurants found anywhere, with many having waterfront views of the Gulf of Mexico.

We can arrange a complete package for you, which would include lodging, if requested. If you have contemplated booking a charter fishing trip in Ft. Myers Florida, or simply have further questions, please give us a call on our toll free number (1-877-249-7472). If you book a trip we will then discuss particulars with you, such as where we leave from and what time our trip will depart. We will also discuss pricing at the time of your call, as we offer numerous packages, including a few affordable "family deals". We meet at various times and places, contingent upon weather forecasts, tidal factors and most importantly, fish patterns.

In closing, it should be noted that we absolutely love to take physically challenged individuals fishing. To date, since launching Justy-Joe Charters in 1991, my most memorable and rewarding charter involved fishing with several physically challenged clients from East Aurora, NY. In addition to catching some nice fish, we all had a wonderful time spending a day on the water together, laughing often and exchanging stories.

We hope to hear from you soon.

FISH ON! …Capt. Joe Greco

Check out our Florida Website:
WWW.FORTMYERSSPORTFISHING.COM
WE SPECIALIZE IN LIGHT TACKLE FISHING....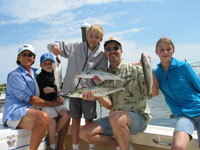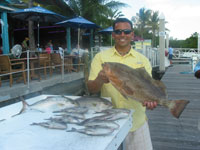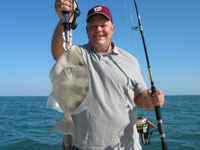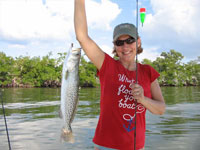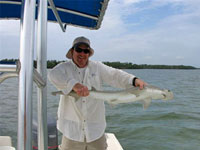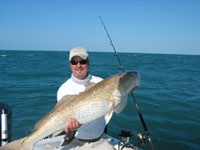 Captain Joe Greco
Captain Steve Yaw
Captain Joey Greco
CONTACT JUSTY JOE FISHING CHARTERS
TOLL-FREE AT: 877-249-7472
(518) 798-0336 | (239) 896-6635